Zack Snyder's Rebel Moon Just Added A Movie Legend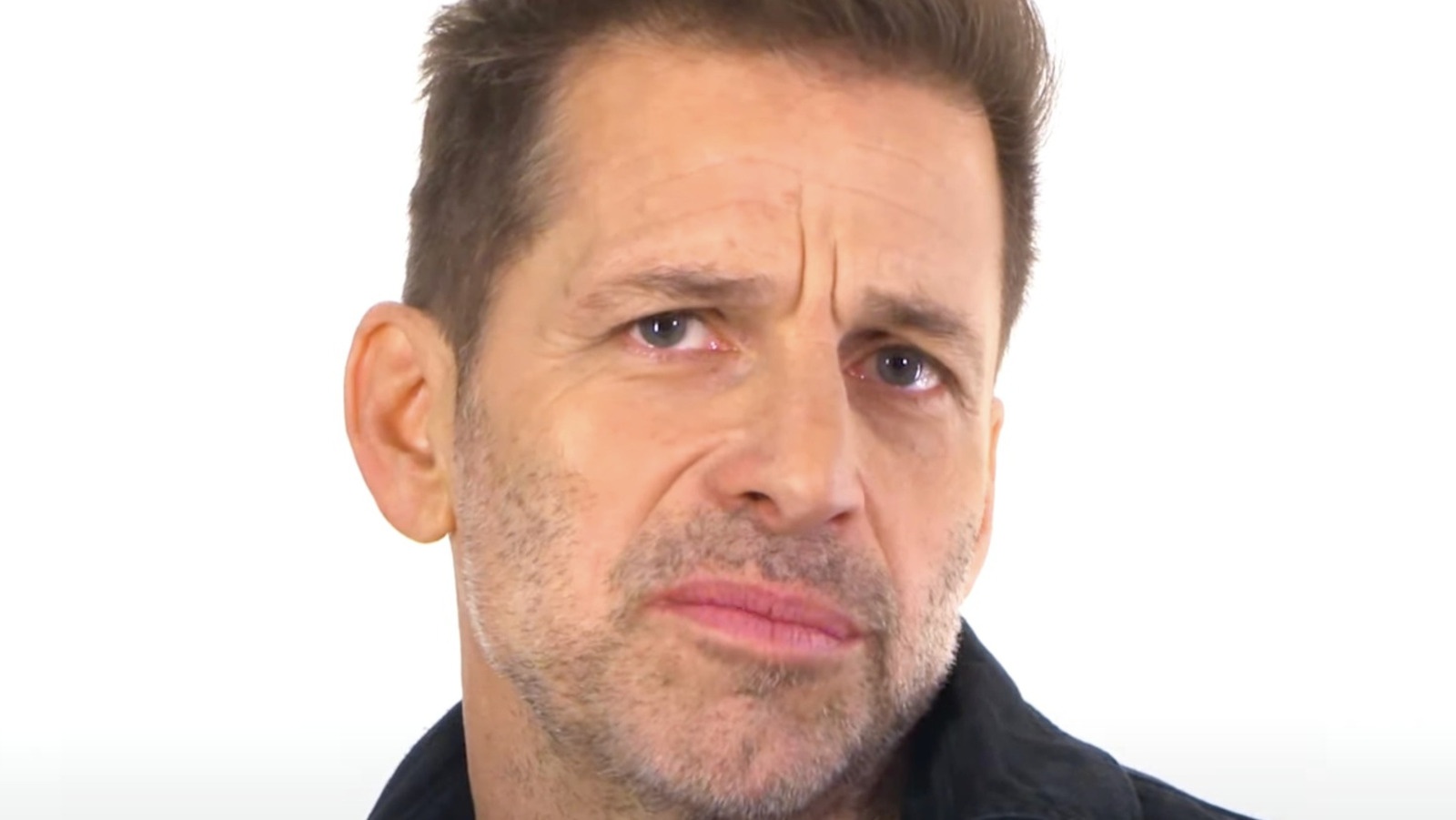 Following Zack Snyder's wild outing with the zombies in Las Vegas with 2021's "Army of the Dead," the man with the coveted cinematic cuts next takes us to outer space with his new Netflix venture, "Rebel Moon." Originally developed as a "Star Wars" project, Snyder's next film would take inspiration from the 1954 film "Seven Samurai" (via Vulture).
Co-written alongside Shay Hatten and Kurt Johnstad, "Rebel Moon" follows a small colony in the far reaches of space that is stricken with trouble thanks to a tyrant named Belisarius who has a monstrous army at his disposal. With the townspeople not quite up for a fight, they send one of their own (Sofia Boutella) to seek the help of hardened warriors to join their cause in hopes they have a fighting chance (via Netflix ).
And if that's not enough to immediately sell you the project, the impressive cast list will surely catch your eye. In addition to Boutella, "Rebel Moon" will boast the talents of stars such as Charlie Hunnam, Ray Fisher and Djimon Hounsou (via Deadline). In April, it was announced that Carey Elwes and Corey Stoll were also joining the project (via The Hollywood Reporter).
However, it turns out the epic adventure beyond the stars isn't quite over with these announcements, and another legendary talent is joining the ranks. It's been confirmed that a robot bodyguard in "Rebel Moon" will earn the familiar grater from the most famous cannibal in movie history. Wait what?
Anthony Hopkins voices a battle robot in Rebel Moon
David Livingston/Getty Images
In an announcement during their Geeked Week event, Netflix confirmed that two-time Oscar winner Sir Anthony Hopkins will lend his legendary voice to bring a robot named Jimmy to life in Zack Snyder's upcoming Space Festival. Described as "an incredibly sensitive JC1435 mechanized combat robot and former defender of the slain king", Jimmy seems to match the pump of K-2SO (Alan Tudyk) from 2016's "Rogue One" with the fighting ability of a Spartan Trooper. . Were in.
Of course, this isn't the first time Hopkins has found himself in the company of hard-wired characters. Hopkins previously starred as a series regular on the first season of HBO's 'Westworld' and also had a starring role in 2017's 'Transformers: The Last Knight'. However, this will mark one of the few occasions where he happens to be a robot himself. It'll be interesting to see how his soothing voice fits into Snyder's undoubtedly epic narrative that's so big it's split into a two-part adventure. Filming for the project is still ongoing and is expected to wrap in November (via The Hollywood Reporter). Teleport us, Snyder.