What if John Hughes had made "Twelfth Night" a movie? Baton Rouge Theater has the answer | Arts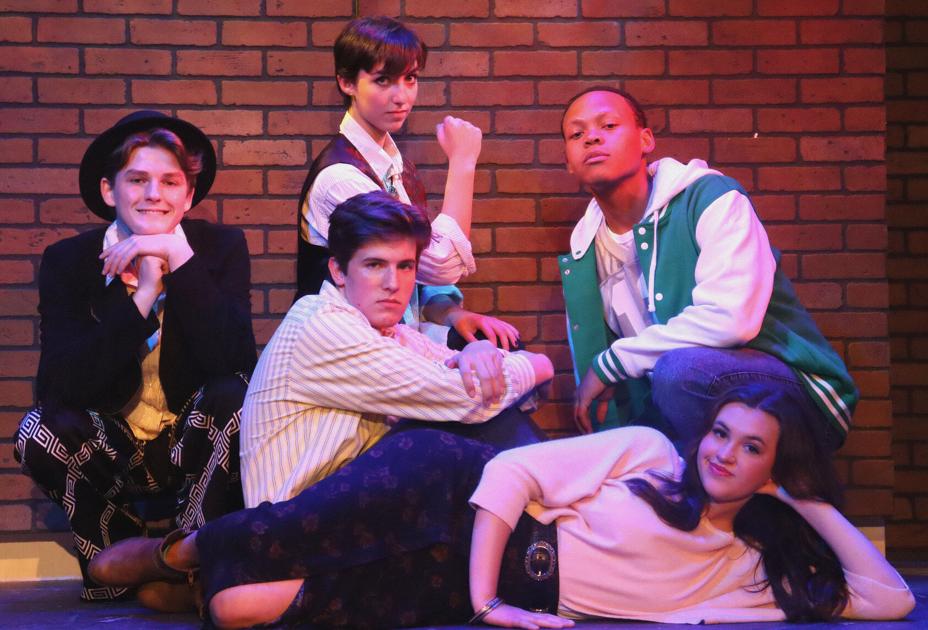 What if John Hughes had made a Shakespeare play one of his' 80s teen films?
The Baton Rouge Theater will bring that opportunity to life when its Young Actors program features William Shakespeare's "Twelfth Night" for three shows from June 18-20 on the theater's main stage.
And while he follows Shakespeare's misguided identity and romance farce, his characters will mirror the Hughes comedies and dramas that defined the 1980s.
"I wanted to do 'Twelfth Night' with a modern twist," said director Carole Moore. "I knew I had to pick a time when cell phones weren't available. 'Twelfth Night' easily matches what John Hughes did in his films in the 1980s."
And the timing couldn't have been more perfect: 2021 marks the 10th anniversary of Shakespeare's first production of the Young Actors program, which was "Twelfth Night".
In directing the play, Moore studied Hughes' hits "Pretty in Pink", "Ferris Bueller's Day Off", "Sixteen Candles" and, of course, "The Breakfast Club".
Most of the cast hadn't seen Hughes' films, so Moore had a group watch "The Breakfast Club" and "Pretty in Pink" before rehearsals began.
"Twelfth Night," written around 1600, revolves around a set of twins, Viola and Sebastian, who are separated in a shipwreck.
Viola disguises herself as a man, Cesario, and, in search of her brother, falls in love with Duke Orsino, who is in love with Countess Olivia. But Olivia falls in love with Cesario, not knowing that he is Viola in disguise.
Olivia, played by Elizabeth McDonald, 15, is inspired by Claire, Molly Ringwald's character in "The Breakfast Club". McDonald, who will be a junior at Dunham School in the fall, describes Olivia as brave and witty.
"Once she figures out what she wants, she goes," she said.
And Olivia wants Cesario (really Viola), played by Simone Sharp, 16, who will be a junior at Baton Rouge Magnet High School in the fall.
Sharp has stated that his character is a cross between the characters of Ringwald's Andie and John Cryer's Duckie from "Pretty in Pink." The character's split personality was a challenge for Sharp, as she has to switch between the characteristics of girls and boys.
"It's hard to handle, but I worked with Carole and a few male friends to develop their manners," she said.
Then there's Orsino, played by 17-year-old Justin Thompson. Orsino's inspiration is the athletic Andrew Clark by Emilio Estevez in "The Breakfast Club". Thompson, who plans to attend Tulane University this fall, used his background as a football player to develop Orsino.
John Tregre, 17, a recent Baton Rouge Magnet High School graduate, plays perhaps the most intriguing character of all, Feste, Olivia's jester.
"Carole described Feste to me as a cross between Ferris Bueller and David Bowie," Tregre said. "I watched 'Ferris Bueller's Day Off' and watched some David Bowie music videos. This character is extravagant."
Feste also sings, and her music will mark the first time that live music has been performed at the Baton Rouge Theater since the coronavirus lockdown a year ago. He will sing hits from the 1980s, especially those made popular by Hughes' films.
"It will be different and it will be something the public can relate to," Moore said. "And it's going to be a lot of fun."
---
"The twelfth night"
WHEN: 7:30 p.m. on June 18 and 19; 2 p.m. on June 20
OR: Baton Rouge Theater, 7155 Florida Blvd.
ADMISSION: $ 25.75 – $ 30.75.
TICKETS / INFO: (225) 924-6496 or theatrebr.org.