What Happens In Every Austin Powers Movie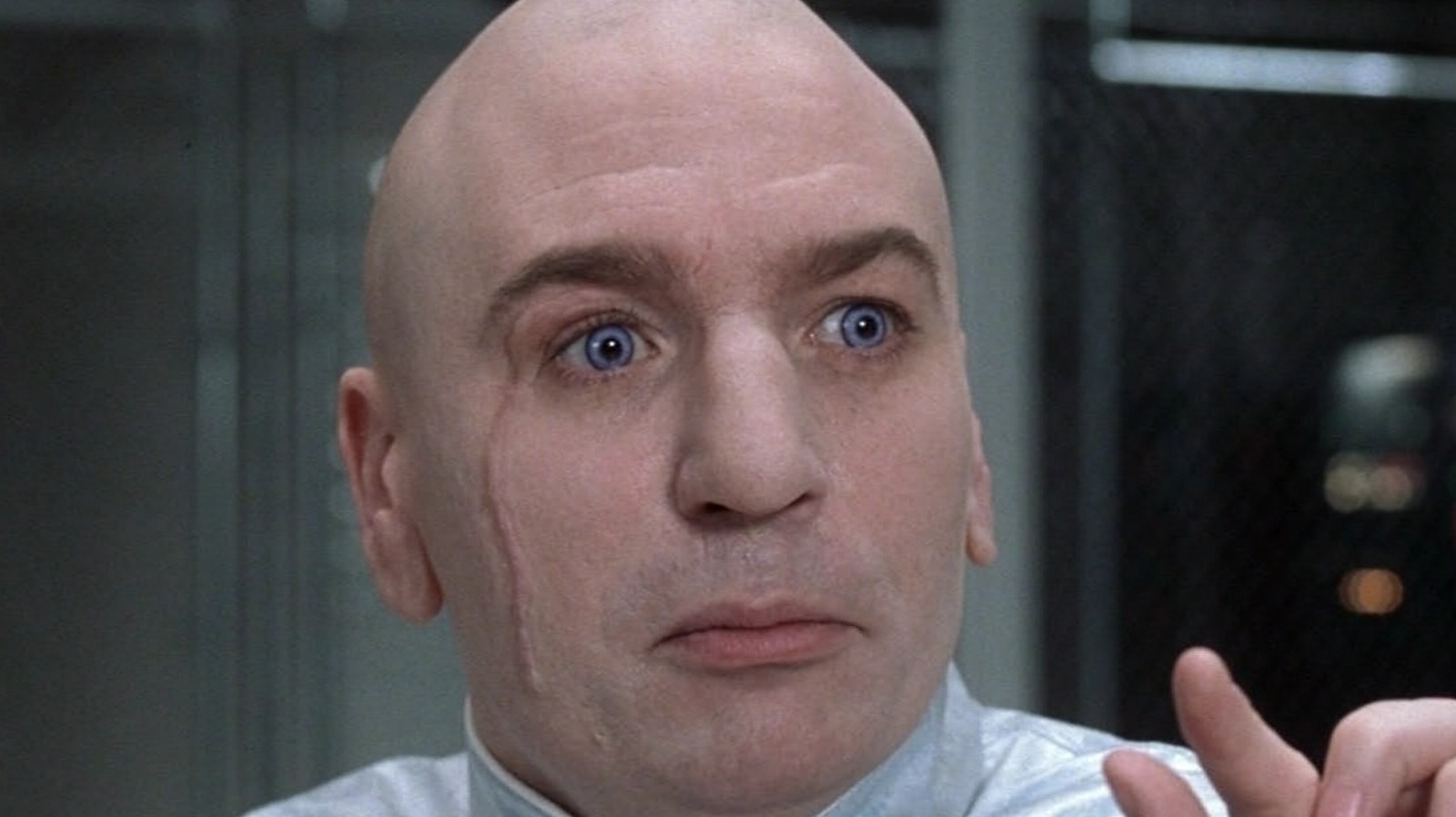 In the old days, no self-respecting supervillain would be caught working in his room or in an office. Instead, villains delight in owning giant, far-flung secret lairs — ones that really shouldn't be able to be kept a secret, given how the lairs are painstakingly modeled to reflect their owner's narcissism.
In the case of the "Austin Powers" films, each film shows us various huge structures where Dr. Evil hides out with his crew and carries out his dastardly plans. The first film had the headquarters of Virtucon, a legitimate and highly lucrative business that Dr. Evil insisted on using to build a secret nuclear warhead with which to hold the world hostage. In the second film, Dr. Evil has moved on to a secret volcano lair. From there, it was just a hop, hop, and hop to a secret moon base, which Dr. Evil had developed to house his giant laser. Finally, in the third film, Dr. Evil takes up residence in a secret new lair in Tokyo before moving on to a giant underwater submarine built in his image.
Dr. Evil's flair for the dramatic when it comes to choosing his base of operations is another area where the "Austin Powers" films have the beat of the "James Bond" franchise.