'Westworld' Season 4 Ep. 2-5 Recap/Review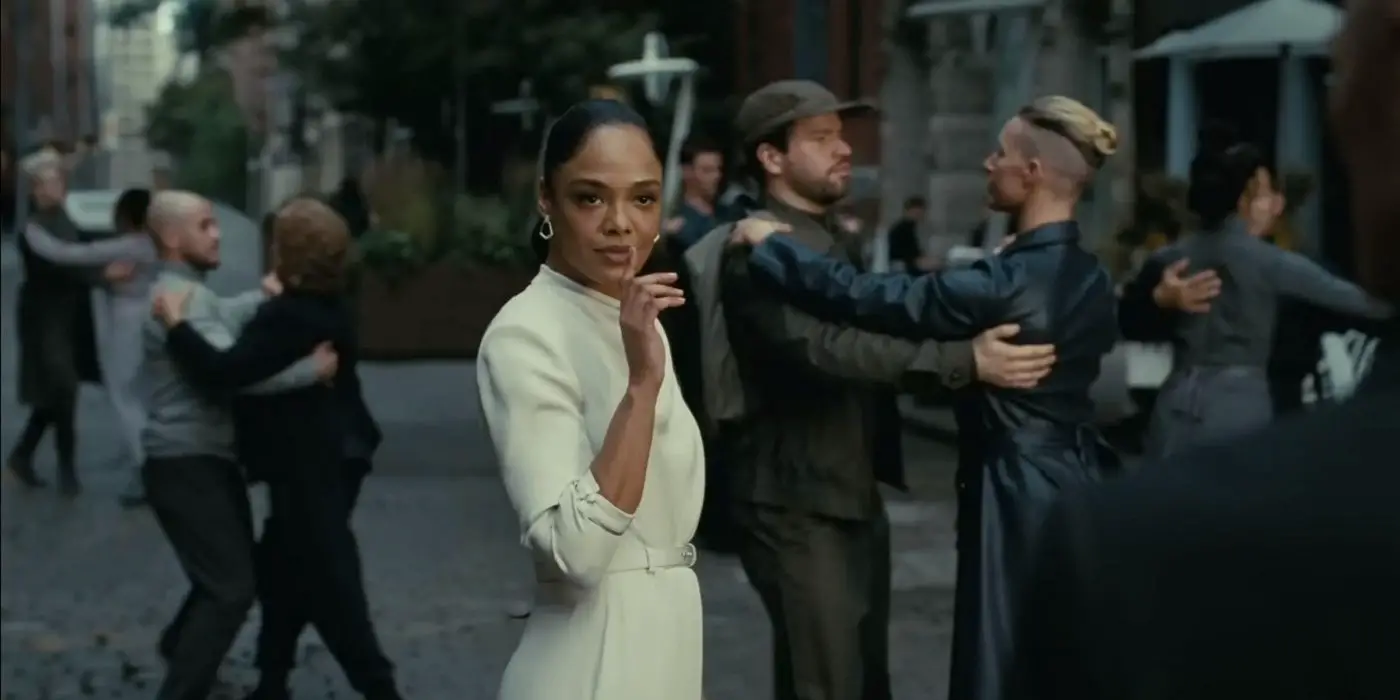 The following contains full spoilers for episodes 2-5 of Westworld season 4. For our recap/review of the first episode, click here.
In the last summary I made of Westworld, I excitedly proclaimed that I was ready to "adventure once more to the center of the maze and embark on a messy, cerebral sci-fi journey together." How naive I was. After the Season 4 premiere, Jonathan Nolan and Lisa Joy's HBO hit took a bizarre turn. After an opening that established a rather straightforward narrative, similar to the superb third season, it turned into bizarre twist after bizarre twist. The plot was well and truly lost, in more ways than one. I even debated leaving the show altogether, not to mention these recaps. However, I pulled myself together to do what's right: break down what happened Westworld for those who are unaware. Hang in there, it's going to be a bumpy ride.
For the purposes of this article, episodes 2-5 will be combined into a single article. We'll go through each character's backstories one by one to analyze some semblance of consistency. Let's start with Bernard (Jeffrey Wright). For all intents and purposes, he's the simplest breakdown, though his storyline takes place at an undisclosed point in the future. Bernard spends a large part of his time in the Sublime, a sort of refuge for guests who have chosen to climb. Through this virtual afterlife, he speaks with Akecheta (Zahn McClarnon), who reveals that there is only one possible timeline in which humanity can survive. This timeline apparently involves Bernard and host winger Ashley Stubbs (Luke Hemsworth) finding a weapon to disrupt host Charlotte Hale/Dolores' (Tessa Thompson) plans. Their journey brings them to a group of rebels led by a headstrong leader (Celeste Clark). Remember her.
READ: Full Circle Flashback: 'Predator 2' Review: "An advanced action/sci-fi thriller"
Although light, there's not much to complain about Bernard's story here. It's a decently fun adventure that serves up some sweet post-apocalyptic goodness. The story of "Charlotte" is also very funny. She replaced important people – be they politicians or other figures of power – with hosts to build her new world order. Combined with her enforcer, a host copy of William/The Man in Black (Ed Harris) who reunites with the real William, she's the kind of (metaphorical) mustachioed villain who gives the show a sense of self-aware joy. Really, seeing William walk in and dispatch his black hat justice and Charlotte monologue about the failures of humanity makes for great television. It's a shame that the story of Caleb (Aaron Paul) and Maeve (Thandiwe Newton) can't match this level of entertainment.
To be honest, the storyline starts very well. Caleb and Maeve travel to one of Delos' new parks, Temperance, which is inspired by the Roaring Twenties. The typical Westworld the shenanigans you're used to at this point happen. The place is practically a reskin of the original "Westworld", and there's even a Host Rebellion storyline happening. And don't forget the obligatory cover of a pop song. This time, the honor goes to Billie Eilish's "Bad Guy". Eventually, Caleb and Maeve make their way into Charlotte's underground lab, finding more flies seen at the end of the premiere. The flies are accompanied by a sound that causes the death of humans around it. The duo confronts Charlotte, taken prisoner. She reveals that her plan is to use the flies to infect humanity so she can have them under her control.
By itself, I don't care about the vanity of Charlotte's plan. It follows the "one big sci-fi tech to control everything" pattern of Season 3's Rehoboam, but it also acts as a conduit for Charlotte/William's juicy story. Season 4, unfortunately, makes a big mistake after this revelation. William shows up and suddenly murders Maeve. With her last breath, Maeve covers her, host William and Caleb with rubble. Caleb appears to have survived, held by Charlotte, until Charlotte reveals that Caleb is in fact now a host…and 23 years have passed. The leader of the rebellion that Bernard found is actually Caleb's daughter, Frankie. Oh yeah, and Charlotte has full control of New York now. It's a lot ? It is because it is.
READ: 'DC League of Super-Pets' review: 'A fun comedy-filled adventure'
On a pure shock level, the twists do the job. At the same time, what was the need to tell the story in this way? If anything, it feels like a serious regression in the "how can we confuse the audience" type of storytelling that has earned Westworld season 2 review. Its weirdest twist hasn't even been mentioned yet. The character of Christina (Evan Rachel Wood) is revealed to control the stories of all humans in New York. Moreover, she would have had to do it on her own. Does that mean she's the successor to Dolores, or does the copy of Teddy we saw at the end of this season's first episode refer to Charlotte?
In both cases, Westworld made a mess of himself. It's still very entertaining sci-fi TV, but not like it used to be. Westworld season 4 makes artifice levels from season 9 or 10. Characters have been resurrected, killed, resurrected in another character's body so many times. The permanence of life has lost all meaning. Maybe that's the goal. It's hard to know, it's very possible that the season could bring it all together at the end. For now, it's gone from being one of my favorite sci-fi outlets in recent history to an unintentionally campy, real-time-eating (but impossible to look away) program. In the center of the maze, there are more hilarious and complicated mazes. Might as well learn to live with it. –James Preston Poole
Rating: 6/10
Westworld seasons 1-4 are currently available on HBO Max and Digital HD.
---