The inherent misogyny of cinema is analyzed academically [Sundance 2022]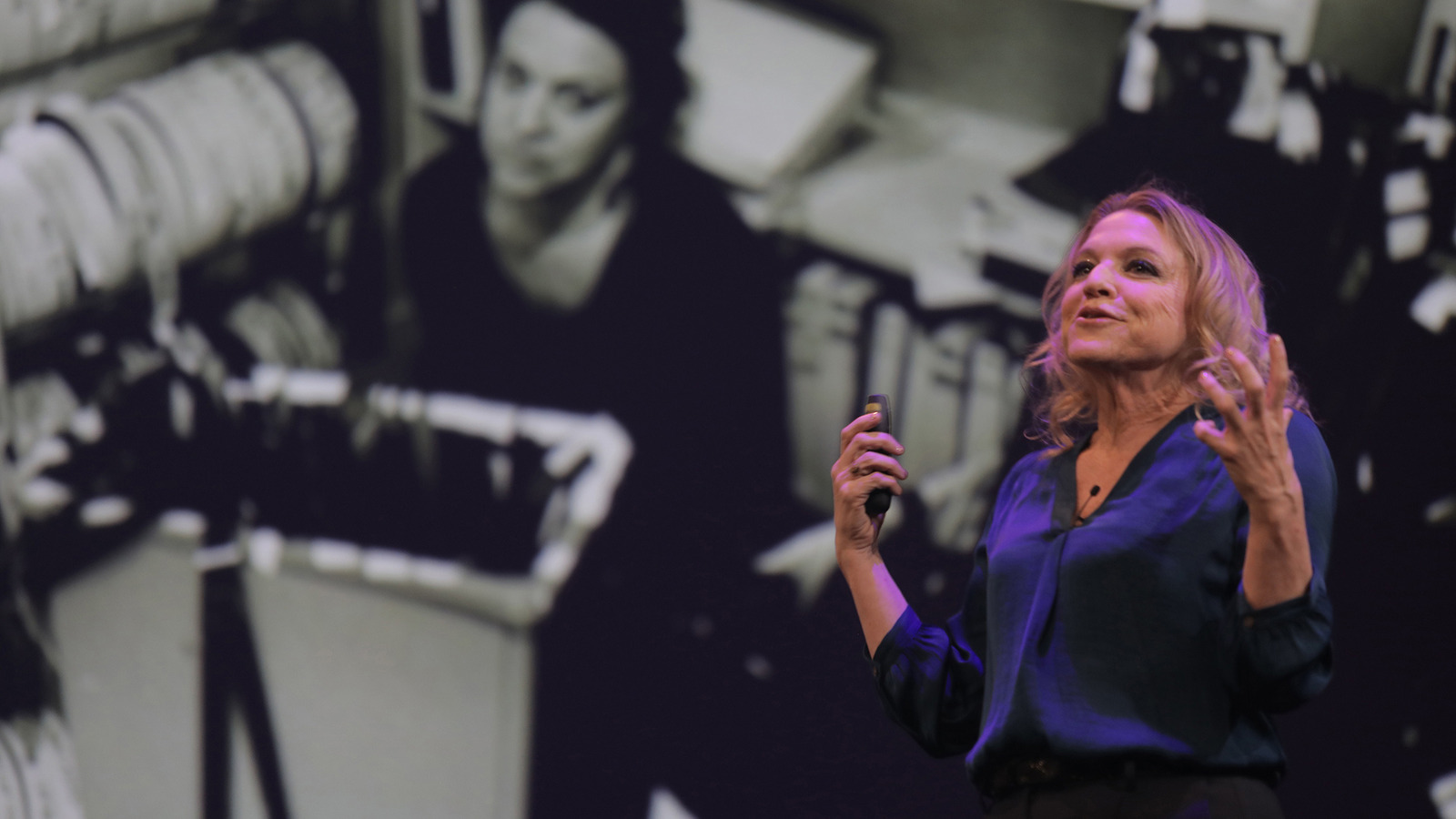 Because it's inspired by a lecture of Nina Menkes' own creation, the framing device for this documentary comes from a taped presentation, with an audience of what appear to be film students. It's basically a cinematic TED Talk. The lecture contains very clear talking points, each accompanied by dozens of clips that perfectly illustrate Menkes' point of view and cement his point of view on the pervasive misogyny and paternalism that permeates the films. In addition to Menkes' commentary and advice, she's joined by a variety of scholars, critics, historians and filmmakers (including "Transparent" creator Joey Soloway, seen above), most of whom are women, offering input from a wide range of women. experiences. It's a nice change of pace for an industry typically dominated by male talking heads.
First, Menkes begins with one of the most fundamental aspects of female objectification by explaining exactly how women are objectified. Many people don't realize that the objectification of women in movies can be much simpler and more innocuous than being portrayed in a sexualized way, and Menkes emphasizes this as the foundation of his lecture before moving on to the objectification of the female body. The presence of the male gaze is solidified in artwork to which major ratings studios try to appeal to males between the ages of 18 and 49, and their perspective comes primarily from heterosexual male filmmakers, working with directors of the typically male photographs, which shoot male stars as the subject, and they all look at the female characters as the object.
With a vast assemblage of movie clips ranging from "Grown Ups" to "The Handmaiden" and "The Breakfast Club" to "Blade Runner 2049," Menkes meticulously points out that the language of cinema only reinforces this perspective. One can see how the framing of a shot frequently fragments the female body, focusing only on certain sections, such as her breasts or buttocks, often without any narrative necessity. This often involves a predatory outlook that can turn into a perpetual lustful gaze in the real world. Further illustrating how cinematic language has become dominated by the male gaze, Menkes provides examples of how camera movement lingers on the female body in such a way that the male form is almost never depicted. Often, during or after romantic encounters, the camera will pan across the female body to allow the audience to watch longingly, especially when it comes to nudity.
One of Menkes' most compelling points comes when she uses clips from films directed by women. Some of these cliches and tropes have become so ingrained in the fabric of cinema that they've become accepted and presented as mainstream and normal, and some filmmakers don't even realize they're continuing this disturbing trend.
In case you need proof that this topic needed to be addressed, there are clips from focus groups that attended the conference confirming their enlightenment and ignorance regarding certain tropes in the cinematic language used to portray female characters. But perhaps it would have been even more helpful to have a discussion with some of the filmmakers whose work is featured, to create an open dialogue about their intent and the unintended consequences that come from their creative decisions.