ShowRoom cinema screens "The Spine Of Night" on December 5th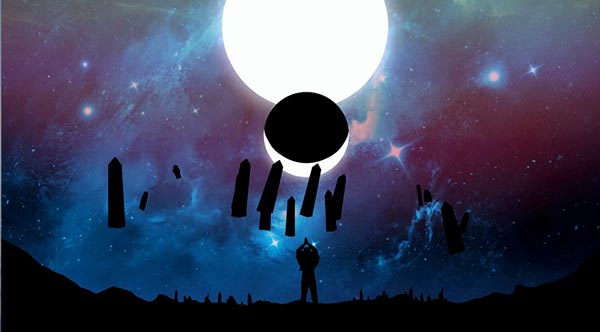 NEW | CHARACTERISTICS | OVERVIEW | EVENTS
originally published: 11/23/2021
(ASBURY PARK, NJ) – The ShowRoom Cinema in Asbury Park will host a one-night screening of the non-children's animated feature "The Spine of Night" on Sunday December 5th at 7:30 pm. Directed by Morgan Galen King and Philip Gelatt, this hand-drawn fantasy film follows a group of heroes from different eras and cultures who must unite to defeat an ancient dark magic that has fallen into sinister hands.
The film features the voices of Lucy Lawless, Patton Oswalt, Oscar nominee Richard E. Grant and Joseph Manganiello. Alex Biese of Asbury Park Press called the film "an animated, ultra-violent, gonzo epic for adults only." Biese will lead a question-and-answer session with the film's producer, Will Battersby, after the screening.
The seats are limited. Tickets are available in advance at the box office or on the theater's website, showroomcinemas.com. The screening is sponsored by Groovy Graveyard.
Will Battersby, the film's producer, has been producing documentaries and feature films for 15 years. His narrative feature film credits include SXSW's favorite "The Spine of Night," "A Good Marriage of Stephen King," with Joan Allen; "They Remain," starring Will Jackson Harper, and "The Bleeding House," the debut feature from Emmy-winning writer / director Philip Gelatt ("Love, Death & Robots"). Will was responsible for the development of Alex Gibney's Oscar-nominated documentary "Enron: The Smartest Guys in the Room" and "Bubble" by Stephen Soderbergh.
Will's first documentary as a producer, "Trumbo," won the National Board of Review's Free Speech Award. The film, about blacklisted Hollywood screenwriter Dalton Trumbo, was released by Samuel Goldwyn Films and premiered at the Toronto International Film Festival.
Advertise with New Jersey Stage for $ 50 to $ 100 per month, click here for more information
---
"Salt in My Soul," Will's second documentary as a director, will be released worldwide in January 2022. His first, "The Canal," will be released by Showtime, which is currently adapting it in a limited series. Will is producing alongside Patricia Arquette, who will also direct. "The Canal" is the first full-length documentary about the environmental tragedy in the Love Canal neighborhood of Niagara Falls and the extraordinary group of working-class women who fought to save their families.
Will is a partner of Reno Productions, a New York-based film, television and theater production company that owns and operates the Westside Theater.
---
Located at 658 Cookman Avenue in The Shoppes at the Arcade in Asbury Park, Groovy Graveyard is your store for teens, b-monsters, rock and roll, toys, posters, magazines, vinyl records, movies and music! Visit groovygraveyard.com for more information.
---
The ShowRoom cinema, the independent cinema in Asbury Park, is located at 707 Cookman Avenue in Asbury Park, New Jersey.