Scene of dead birds "like in a horror movie" | Local News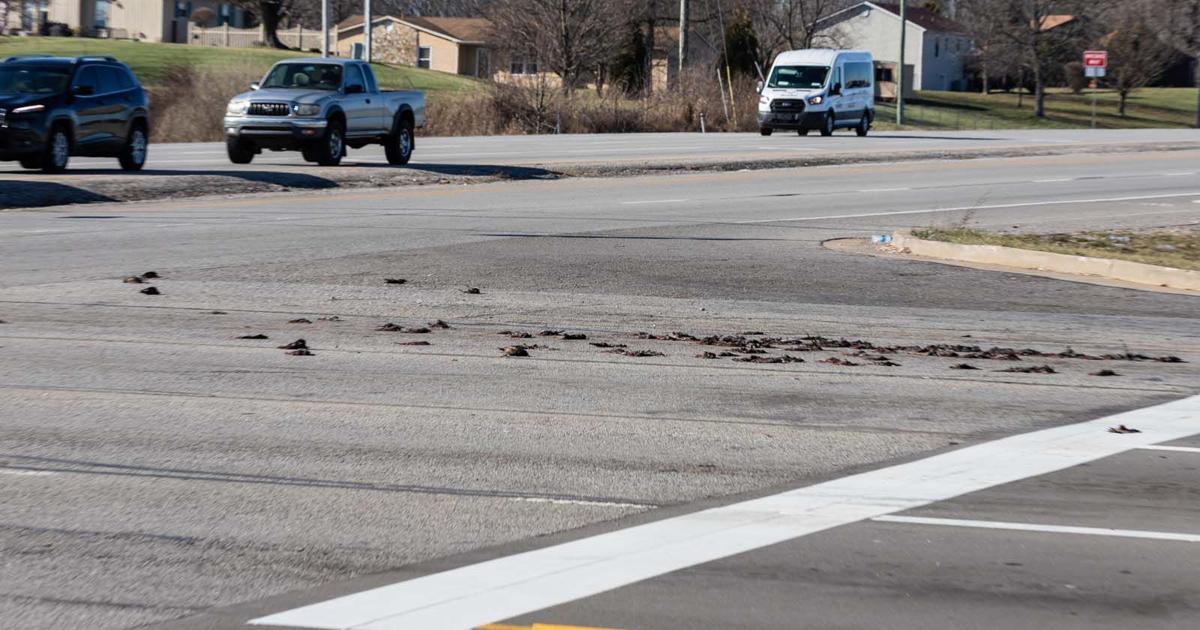 Melanie Blackstone was driving Ring Road on Tuesday afternoon as she returned to work at E'town Animal Hospital after running some errands.
As she passed Menards and approached the intersection of Ring Road and Patriot Parkway, she said she saw a large group of birds "flying in sync, back and forth" between the traffic lights. intersection.
The birds, believed to be starlings, then began to fly together low and fast. Blackstone said she saw them crash into vehicles crossing the intersection.
She said the incident left her stopped at the intersection lights.
"…It looked like something out of a horror movie," said Blackstone, who lives in Cecilia.
Radcliff's Tanisha Hammond saw it too.
"I was sitting in the light and noticed a flock of birds flying in a very strange formation," she said. "And I told my daughter's boyfriend that I thought it was very strange how they were flying. We observed that they were flying closer and closer to the ground when a small black car sped straight into the road. It was unlike anything I had ever seen before.
Birds were spread all over the intersection, and beyond.
In total, Elizabethtown Police Department spokesman John Thomas estimated that 75 to 100 birds died.
Elizabethtown Mayor Jeff Gregory said the birds weren't just on the road, but "in the grassy area if you head up the Severns Valley (Baptist Church). There were more of them there- low.
Why the birds were flying randomly is a mystery with much speculation ranging from electric shock to a reaction to salt deposited on the roads in last week's snowstorm.
Nolin RECC released a statement on Wednesday that said no power surges would have impacted the birds.
"Our system has not experienced any unusual activity in the birding incident area at the time of the birding incident. Many types of wildlife regularly interact with power lines. It is possible, and it It happens every once in a while that a bird, squirrel or other small animal gets electrocuted – but it takes a pretty specific set of circumstances for that to happen," the social media post said.
"…these animals were not killed by electrocution by power lines."
Elizabethtown Public Works and EPD cleaned up the carnage spread across the roadway.
"I have no idea what caused it," Blackstone said. "I only know what I saw."
Jeff D'Alessio can be reached at 270-505-1404 or [email protected]