Review of the film "The beta test"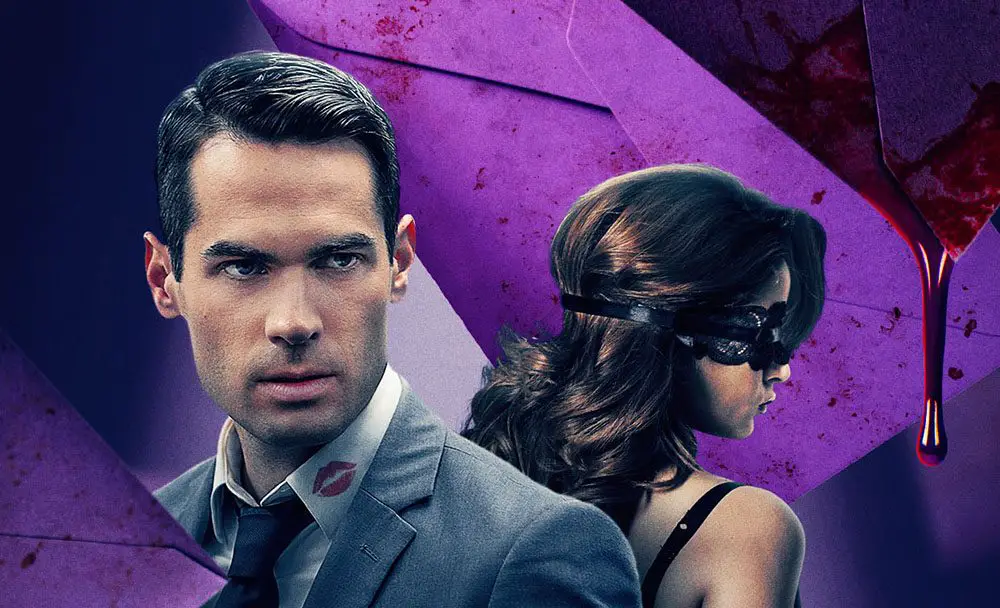 Over the past couple of years, the Hollywood industry has evolved rapidly. In the wake of movements like #MeToo, there has been a kind of curtain pulling back. The Hollywood industry has shown a profound toxicity that has never been addressed before. Years and years of ingrained toxic masculinity, abuse and sexual misconduct, all laid bare. In Hollywood's changing culture in recent years, that dark mark is still there. Barely deleted. For this reason, it is surprising to see a movie like The beta test in theaters. The film, directed by Jim Cummings (Thunder road) and PJ McCabe, is a scathing commentary on the Hollywood industry. The film discusses the evolution of the industry and the problems associated with it. It doesn't seem like a film that would get the go-ahead from a studio, without it sounding hypocritical in some way or another.
The production of The beta test is admirable, something that should be followed by example. Crowdfunding and written, produced and edited by the same two people, The beta test completely bypasses the very system he criticizes in the film. For this reason, we have one of the most gripping, comedic, and thrilling movies of the year. The beta test follows Hollywood agent Jordan (Cummings), a self-proclaimed hottie struggling in a post-Weinstein world. Jordan is enveloped in a seedy underworld of infidelity and deception, seeking to uncover the labyrinth of temptations he has unwittingly been a part of.
READ: "DUNE" review: "An Imperial Visual Show"
From its opening scene, The beta test entrains you with a mysterious and intriguing setup. Cummings has been on the rise with previous directorial efforts such as Thunder road and Wolf of Snow Hollow, who both also had Cummings in the lead role. Although these films are more studies of comic characters, The beta test feels completely different from these two. The film is above all a psychological thriller. As Jordan accepts a mysterious invitation to an overnight adventure, everything goes off without a hitch. However, the following weeks show him slowly falling apart.
Jordan's acts of infidelity suddenly cause his already fragile mental state to deteriorate further. His relationship with his fiancé (played brilliantly by Virginia Newcomb) is strained, his professional life continues to deteriorate as he lashes out at his assistant, while his bad conscience continues to eat away at him, and even the public alike. our perceptions of what is and is not happening begin to fade. The editing and acting in this film combine to create some truly disturbing and at times hilarious scenes.
Cummings and McCabe aren't just a terrific directorial duo, they also share the screen of some of the movie's most hilarious scenes. The two manage to create some real onscreen chemistry together, along with their co-stars. Each performance is authentic and filled with layers of emotion, it's really impressive. The one who shines the most here, however, is Cummings as Jordan.

Cummings' performance as Jordan is a great energy and a big smile, hiding a deep anxiety and insecurity waiting to erupt at any moment. His disturbing speech and weird manners can, depending on the context of the scene, be hilarious or absolutely terrifying. The best part of it all is that Jordan is the one digging himself into this hole and, rather than acknowledging his toxicity, mistakes, and general bad attitude, continues to dig himself deeper. There is a particular monologue towards the end which is without a doubt the highlight of the film.
The script and pace are tight, with proper execution time that allows Jordan to seek to uncover the meaning of the purple envelope that tempted him and successfully dragged him into a web of lies. Cummings and McCabe try to do a lot with a short turnaround time, and for the most part they are successful. The film is meant to be a scathing commentary on the kind of toxicity that can be found in the entertainment industry. Although the ending was ambiguous and the overall message was a bit hazy, I was still fascinated by the film. The messages and themes are bold, necessary and most importantly, creatively executed. It's toxic, exciting and hilarious at the same time. The beta test is a unique experience. – Ernesto Valenzuela
Score – 9/10
Beta Test Will Be Available In Theaters And On Demand November 5
---