On Parade, Marlborough's new independent cinema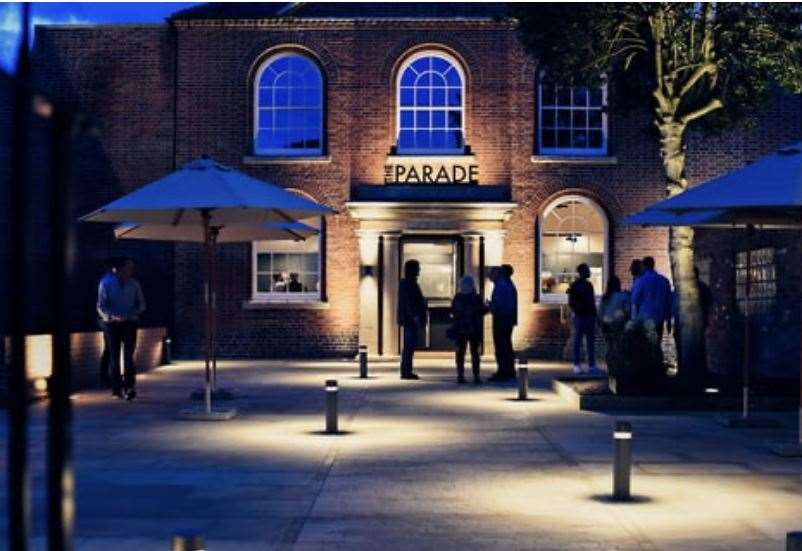 More than just a cinema, The Parade is an entertainment space, a luxury experience and attracts moviegoers from everywhere. It's causing a stir, so newburytoday is off to find out more.
Like many towns across the country, Marlborough once had a cinema. It closed almost 50 years ago and is now a Waitrose. Now he has, once again, a screen in the form of The Parade Cinema.
In a converted church building in a previously unloved part of town, it's only been open for a few weeks, but word got out, and helped by the release of the latest Bond film No Time To Die, is wrapped. to the gunwale with passionate moviegoers.
"We welcome people from all over," said manager David Williams. "It's a very different thing from the nearest cinemas, so a lot of people from Swindon and Newbury come here."
The Parade Cinema is a very Marlborough experience. Certainly more Waitrose than Morrison. You can get popcorn, but not the giant box. You can have a cocktail or a pint of cold beer instead of a giant carton of Fanta. You can get pizza – but not just any old pizza. The kitchen features locally sourced ingredients and even proudly boasts of its own homemade smoked goat cheese, which accompanies a caramelized onion pizza.
In fact, The Parade is kind of a fancy party. Especially since some of the seats in the small 106-seat projection room are double. Loveseats are playfully in the back row.
The auditorium itself is luxurious, and those who don't opt ​​for a last row hug have large, comfortable recliners with a thoughtful storage area between the seats.
Louise and Adam Sumner had just settled into a bottle of Prosecco on the large paved area in front of the building. "We love it here," said Louise. "We are members and this is our second time watching the Bond movie. It's so great to have a cinema here. It's really popular. Others opted for a 'Vesper' cocktail – a tribute to one of Bond's love interests, and with two parts vodka, one part gin, and one part vermouth, they would have "knocked the block down."
The staff are also brand new and, as they say, learn on the job. "There is something just magical about working in a movie theater," said Aggie Wheeler as she moved around the gathered crowd with a tray of lager. "It's a beautiful building and it's so nice to see people hanging out at a party in this part of town."
The staff are a mix of local youth and a healthy contingent of Marlborough ladies who enthusiastically prepare food, drink and ice cream.
James Bond is a movie guaranteed for the bums in the seats, but the Parade Experience also offers smaller outings, as you would expect to see in an independent cinema.
"There are a lot of great movies coming up for the rest of the year," said Dave, "We have the really big blockbusters coming in alongside other movies, including Oscar nominees and movies. art and essay.
"The response has been fantastic – I can't walk down the street without being congratulated. We are very different from multiplexes. We are a small independent cinema and we offer food and drink here that can be taken into the auditorium. It is therefore more than a simple cinema. It really is quite a space for entertainment.
The paint is barely dry on the walls, and no expense has been spared with state-of-the-art toilet flushes, either. Someone had fun designing the washroom, although furniture for the outdoors and bar is always stuck somewhere in the supply chain, which means they praise the shiny chrome.
Dave Williams says his overall vision of cinema is one of inclusiveness. "I want the cinema to be enjoyed by everyone, whether you are looking for an afternoon tea and a movie, a Saturday night with good food and a good movie, or a way to keep the kids entertained for a few hours," said he declared.
Throughout the lockdown, the mini-excavators cleared away years of debris and the old United Reformed Chapel of The Parade and the adjoining manse transformed into a small independent cinema with dining and entertainment facilities.
Film buffs can get a named seat for £ 500 as well as a free one-year membership, giving access to early bookings, discounts on tickets, food and drink, as well as newsletters, movie news and more.
NH
---
---