Movie Styles: Licorice Pizza Is A Cinematic Treat | Characteristics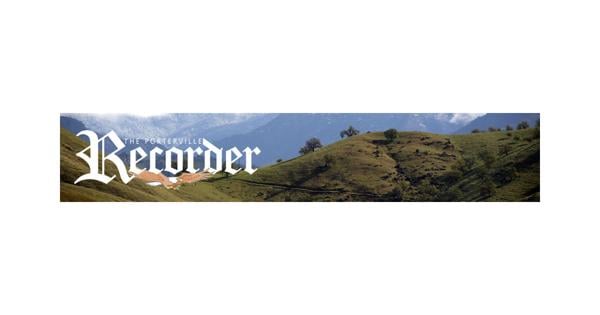 Licorice Pizza is Paul Thomas Anderson's ninth feature film. It tells the story of Alana Kane (Haim) and Gary Valentine (Hoffman), two young people who grew up in the San Fernando Valley in the early 1970s. It's a film about the complexities of first love and a journey nostalgic in a bygone era.
Paul Thomas Anderson is one of the greatest filmmakers of all time, and Licorice Pizza sees him operating at the peak of his powers. This film confirms Anderson's ability to set the tone of a scene. It's a movie that's more about mood than plot, and it sets up the euphoric yet frenetic atmosphere often associated with newfound love. It's a generous and gentle film that allows its characters to grow and develop.
Anderson's status as a confident visionary is on full display with Licorice Pizza, trusting two untrained people as its two main cast. Alana Haim and Cooper Hoffman are the anchors of this film. Their love story is the centerpiece of the film, and they are absolutely amazing. Even more impressive is the fact that no actor has ever been in a movie before. They are both natural. Their boundless energy gives the film an adventurous spirit. Their quirky natural chemistry is what drives this film, and it feels like the actors truly fell in love with each other, as did their characters.
Licorice Pizza shares its DNA with other PT Anderson films. The unconventional love stories set in the San Fernando Valley, particularly in the 1970s, are often a playground for the master. Even with familiar ideas, his films are an eclectic bunch, and this one sees him operating at full capacity as an artist.
The common element of all of PT Anderson's films is the idea of ​​chaos. His films argue that chaos is the main attribute of reality, and he strives as an artist to accept this and find the beauty within. Licorice pizza is no different. Chaotic beauty abounds in this mood piece of a movie.
Licorice Pizza has a loose and relaxed structure. The scenes are assembled into a series of vignettes, each seemingly more random than the one before it. Connective tissue is the relationship between Alana and Gary. The film lays bare their ups and downs, including moments of jealousy, intimacy, and absurdity.
Gary and Alana are often seen running in the film, both towards each other and away from each other. This sense of urgency is pervasive throughout the film and heightens the excitement portrayed in a new relationship. Anderson strove for naturalism in this film, and he achieved this by having Cooper Hoffman do tricks before filming began, which caused his character to have a consistent "out of breath" personality trait. breath". Gary Valentine is always on the move, trying to shake things up in his career and in his relationship. He constantly tries to catch his breath.
Alana Haim is spectacular in this film. An untrained actress, she brings a naturalness to her performance that no training could ever bring. His acting choices are unique and his emotions are often hard to read, always keeping the audience guessing. In keeping with the film's naturalism, Alana did the actual driving in a legendary scene with a complicated stunt.
Anderson first began an audition process for the role of Gary Valentine. None of the trained actors could match Haim's natural acting style, so Anderson cast another untrained actor. Cooper Hoffman is absolutely amazing in this film, his first film. He has charm and charisma to spare. His character is based on Anderson's real-life friend Gary Goetzman, who was a child actor who later in life started a waterbed business and also opened his own pinball arcade.
Alana and Cooper didn't appear out of nowhere. Alana Haim is part of a Grammy-winning rock band with her sisters Danielle and Este. The group lives up to their name, Haim, and Anderson has directed nearly a dozen of their music videos over the past few years. Their mother Donna was also an art teacher at Anderson Elementary School. In Licorice Pizza, Alana Haim's sisters and parents play the roles of Alana Lane's sisters and parents. It's the most logical choice in a film that constantly strives for naturalism.
Cooper Hoffman's involvement in the film is bittersweet. As we witness the birth of a new and exciting career, one can't help but think of Hoffman's father: the late great actor Philip Seymour Hoffman. The elder Hoffman tragically died aged 46 in 2014, just before Cooper's eleventh birthday. Philip Seymour Hoffman was a frequent collaborator with Anderson, having starred in five of the director's feature films. Anderson and Hoffman loved each other like brothers, and casting Cooper in this film was a way for Anderson to strengthen the emotional bond he had formed with his dear friend.
PT Anderson films often feature the theme of family, both the one you are born into and the one you choose. With this film, the family aspect is more present behind the scenes. Aside from his family relationship with the two lead actors, Anderson has also involved his own personal family. Maya Rudolph, legendary comedian and Anderson's partner of 20 years, has a small role in the film. Ditto for their four children. Their children appear briefly, and this film marks their first appearance in one of his feature films.
With Licorice Pizza, Anderson diversifies and works for the first time with several actors. Sean Penn and legendary songwriter Tom Waits appear together in a bizarre scene. Director Benny Safdie of the Safdie Brothers (Good Time, Uncut Gems) comes across as a politician with something to hide. The most memorable part goes to Bradley Cooper. He gives an unbalanced performance as Jon Peters, a notorious film producer who was prominent in the 1970s.
One of Licorice Pizza's strengths is the cinematography. It was co-shot by Anderson himself and Michael Bauman. Making his debut as a cinematographer, Bauman is considered one of the best gaffers in the business, having worked with Anderson for almost a decade. Anderson's priority was to limit the number of people needed on set. This helped to amplify the intimacy between the camera and the characters.
From the long shot near the beginning of the film to the enticing ending, the cinematography is stunning. Anderson, always adept at close-ups, uses it here in glorious excess. The camera moves almost constantly, with the movements becoming more energetic just as Alana and Gary's relationship does too.
The score and soundtrack of this film are also amazing. For the fifth film in a row, Radiohead guitarist Jonny Greenwood is the film's composer, albeit in a more low-key capacity. It takes a back seat to the carefully curated 1970s soundtrack for the most part, with each song effectively sprinkling heavy doses of nostalgia across this film's surface.
Set in the 70s, the film was also influenced by other films from that period. American Graffiti, Manhattan and Fast Times at Ridgemont High have been cited as major influences for Licorice Pizza. Fast Times actually features a scene at a "Licorice Pizza" location in the San Fernando Valley.
Licorice Pizza was a Southern California record store chain in the 1970s. Surprisingly, "Licorice Pizza" does not appear in this film. Explaining the title, Anderson said: "If there's two words that make me kind of have a Pavlovian response and the memory of being a kid and running around, it's 'licorice' and 'pizza' and they sounded like to be a catch-all for the sentiment of the film." This statement makes sense when you realize the film is more interested in capturing a mood than telling a specific story. In doing so, Licorice Pizza pushes every nostalgic button and stands as one of the best films of the year.
Bobby Styles studied film at UCLA and worked as an editor and producer on several film, commercial and music video projects in Los Angeles. He currently teaches intermediate and advanced video production courses at Monache High School's Multimedia and Technology Academy. His column appears in The Recorder every Tuesday.