Film and Music Fest Focuses on Female Directors | Cinema function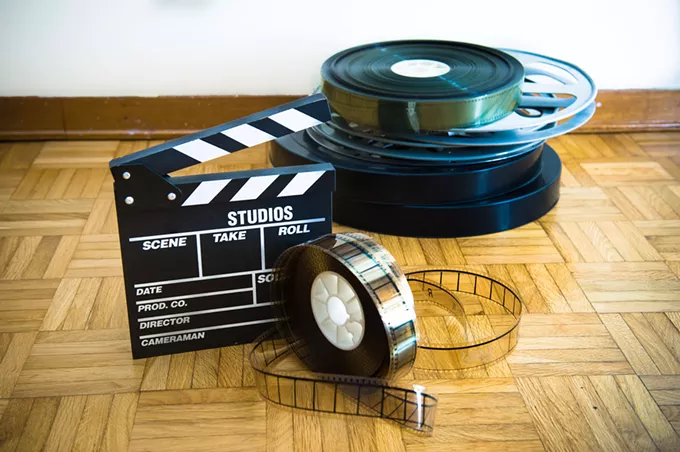 The 17th Tucson Film and Music Festival returns October 1-3 with a focus on female directors.
TFMF's opening night kicks off at 7 p.m. with the intriguing story of Fanny, the first all-female rock band to release a long-running album with a big label. In FANNY: Right to rock, the documentary explores how this underrated women's group opened up the rock genre to women and Filipino-Americans. The group formed in California in the 1960s, influencing future rock stars like Joe Elliot (Def Leppard), Kathy Valentine (Go-Gos) and Gail Anne Dorsey (David Bowie), all of whom appear in the documentary. The premiere of FANNY in Arizona will be followed by an exclusive Q&A session with Fanny's drummer, Alice de Buhr.
Saturday is full of independent documentaries focused on small towns. The festival begins with short documentaries from 12:30 p.m. to 2:30 p.m. This segment contains five short documentaries that unearth original stories of desert dwellers.
The whole enchilada, directed by Maggie Smith (wife of Tucson Weekly columnist Brian Smith), is one of the short films at
created during this segment. This film delves into Tucson's rock music history with interviews with local legends Dan Stuart (Green on Red) and Howe Gelb (Giant Sand). These interviews are interspersed with extracts from previously unreleased films from The Pills, Naked Prey and Suzie Caruze. Saturday's flagship film is the world premiere of Columbus crossing, directed by award-winning filmmaker Cathy Lee Crane at 7:30 p.m. This film tells the story of Pancho Villa's 1916 raid on the city of Columbus, NM Crane will be available for a Q&A after the premiere.
Sunday will begin with a collection of short films focusing on personal stories like Dear Jane, directed by Noah Kistler. This film follows the story of two sisters who flee their religious cult. The highly anticipated film The first step directed by Brandon Kramer and produced by Lance Kramer will debut at 5pm. The first step is an exploration of how a polarized America deals with criminal justice reform and the drug abuse crisis through the eyes of CNN correspondent Van Jones. The festival will end at 7 p.m. with the premiere on the west coast of ForeverMoore: the Angelo project, directed by Tisa Zito. This film focuses on Angelo Moore, an inspirational musician who left his mark on the LA 80s punk scene.
The 17th annual Tucson Film and Music Festival will be held at The Screening Room, 127 E. Congress St. Admission is $ 8. Buy your ticket in advance at
tucsonfilmfestival.eventbrite.com.
Full program:
Friday
FANNY: The Right to Rock (Arizona premiere) at 7 p.m.
Saturday
Showcase of the short documentary 12:30 to 3:00 p.m.
• Bisbee Always Survives (world premiere)
• Kandittundu (Seen It) (first in Arizona)
• Mustang Moments (Arizona premiere)
• Road Movie (world premiere)
• The whole Enchilada (world premiere)
In A Different Key (Tucson Premiere) at 3 p.m.
Bad Animal (world premiere) at 5 p.m.
Crossing Columbus (world premiere) at 7:30 p.m.
Rez Metal (Arizona Première) at 9:30 p.m.
Sunday
Showcase of short narrative films 3 p.m. to 5 p.m.
• Dear Jane (premiere in Arizona)
• Feed your muse (first in Arizona)
• Ghosted (premiere in Arizona)
• Sombras (first in Arizona)
• Staff selection (first in Arizona)
The First Step (first southwest) at 5 p.m.
ForeverMoore: The Angelo Project (West Coast Premiere) at 7 p.m.