DC reportedly planning major changes to look more like Marvel Studios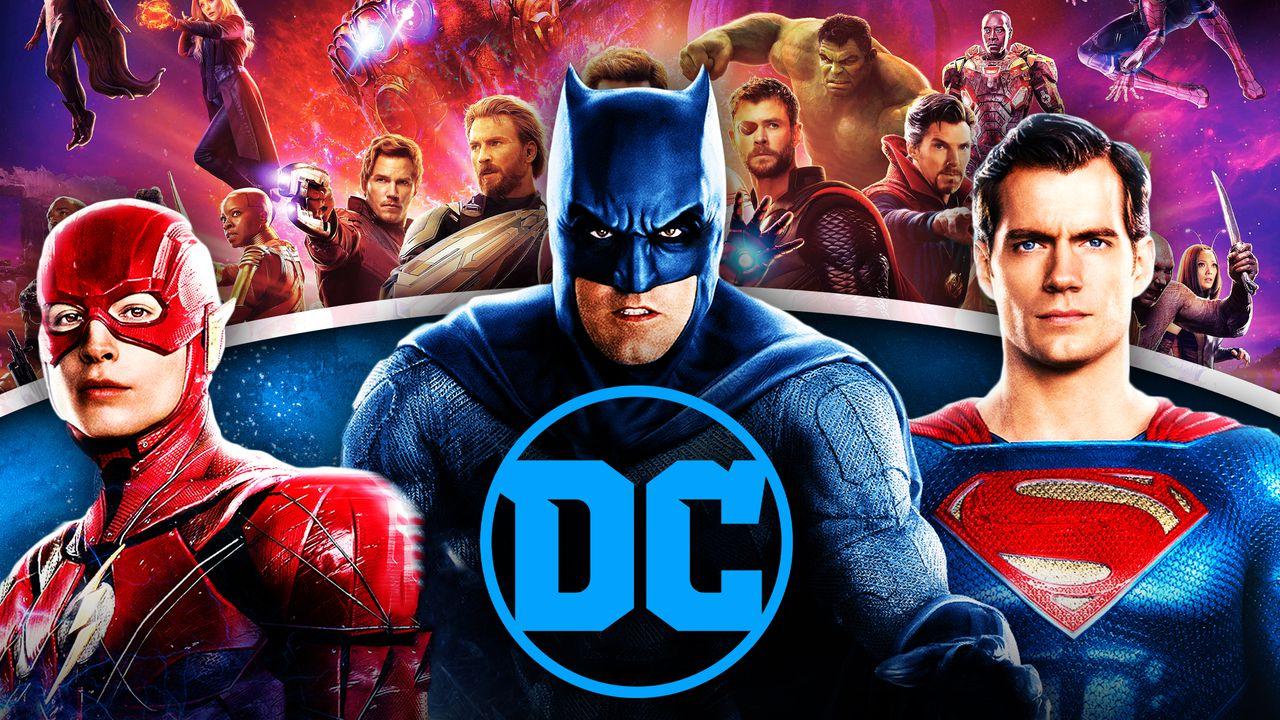 It looks like Warner Bros. finally at least starting to show signs of being on the right track with its DC properties. The studio's super-powered adventures on the big and small screen have been the butt of many jokes in recent years; however, the winds of change are blowing. More recent DC adaptations in The Batman, The Suicide Squad, and Peacemaker have all elicited mostly positive feelings, so things could be looking up.
And if this trend of success continues, DCEU fans may finally have something to celebrate. Under the watchful eye of filmmakers like David Ayer and Zack Snyder, audiences were treated to a lackluster outing, one that Warner Bros. strives to change.
ADVERTISEMENT
In the past, Warner has attempted to emulate Marvel Studios as best they can, creating a shared universe of heroes that leads to team-up projects. But the studio didn't take the time to build that world, with common complaints that the DCEU felt rushed without a cohesive vision.
Well, as WB distances itself from those practices of yesteryear, they seem to be taking another note from their competition's playbook; although it may actually help them this time.
Warner Bros. takes notes from marvel studios
Variety reported that Warner Bros. was undergoing a massive overhaul of its DC entertainment vertical to more closely mimic the practices of competitor Marvel Studios.
ADVERTISEMENT
Sources have revealed that the CEO of the new Warner Discovery merger, David Zaslav, as well as senior management, are exploring a unification of their television and DC film efforts into one. "solidified content vertical."
Instead of DC TV projects being under Warner Bros. Television and their film efforts under Warner Bros. Pictures Group, it would put all of DC in one bucket, similar to how Marvel Studios does things at Disney. The decision to unify these separate elements under one name is characterized as an effort to "maximizing the value of [DC] superhero stable" in order to better compete with Marvel.
Along with this merger of their disparate brand, the studio is also apparently on the hunt for a figurehead to operate this new wing of the business. The studio supposedly talked about Emma Watts, a former 20th Century Studios and Paramount executive, but those negotiations came to nothing.
ADVERTISEMENT
Insiders believe that despite the success of recent DC movies, the brand lacks a "coherent creative and brand strategy", so this is a direct effort to alleviate this problem.
I want to feel like Feige
For DC fans, it's news like this that will provide some respite to the brand's last decade. Although there were ups, Warner Bros. the superheroic efforts felt a bit disjointed, with no success in building a cohesive story between his projects.
That doesn't mean they have to build a one-for-one recreation of the MCU, but it does indicate that they want to at least try to tell that whole interwoven story again. They don't say it outright, but it's pretty easy to see where Zaslav and the WB brass have their sights set.
ADVERTISEMENT
The key element here will be the figurehead they are currently looking for. The reason the MCU machine works so well is because it has someone like Kevin Feige at the helm.
This hire could make or break that effort before it even really begins. It sounds like they might be looking for someone with a strong business acumen, but they will surely need someone who also thrives on the creative side. The best part about Feige is that he has business acumen as well as being a creative powerhouse.
Perhaps Warner should consider a two-pronged Jobs/Wozniak approach. Get someone like Watts to help you on the business side, then maybe elevate someone like comic great Paul Dini or the man behind the DC Animated Universe, Jay Olivia. If these two work well together, this could prove to be the right direction for DC to take.
ADVERTISEMENT
FOLLOW DCU LIVE