CSL pays tribute to Dollar Cinema's Bernie Gurberg | City News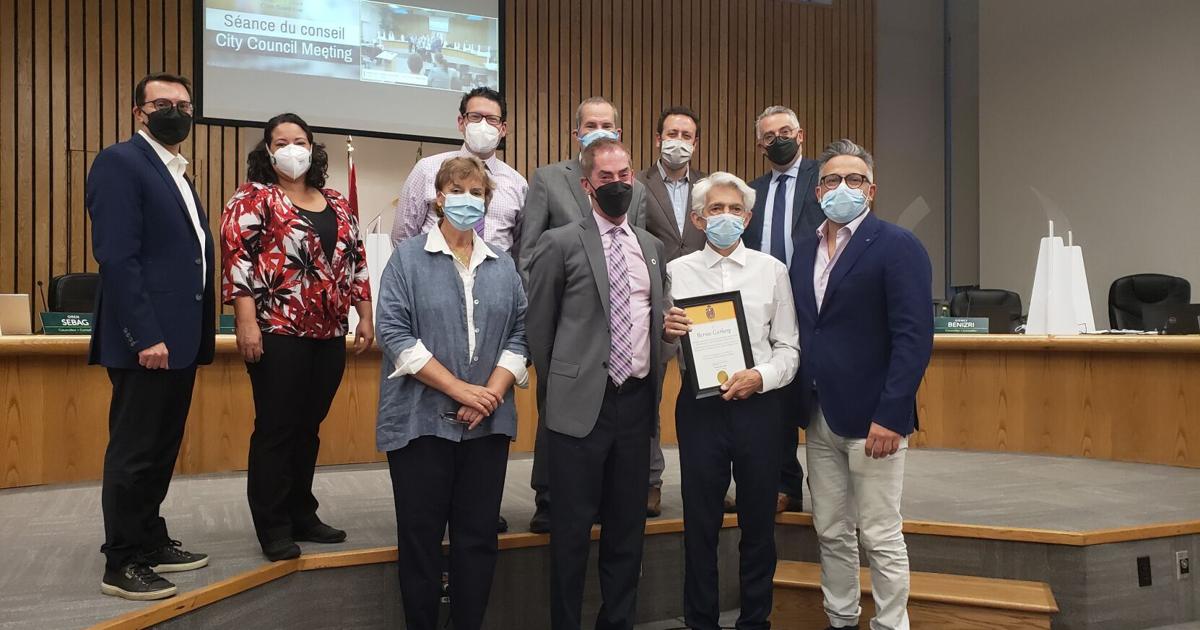 Côte Saint-Luc council paid tribute to Bernie Gurberg, owner of the Dollar cinema in Square Décarie, which closed on July 31 after 18 years when Gurberg decided not to renew his lease.
Gurberg received a certificate at the August 8 council meeting, before the start of that night's agenda.
Mayor Mitchell Brownstein said one of his fondest memories was going to the Dollar Cinema.
"I was there either for a date with my wife, or to have a good time with my children or for a birthday party," added the mayor. "It was always fun. What Bernie did for the community, what you did for the City of Côte St. Luc, is remarkable and I don't know if it will ever be replaced."
Gurberg thanked the city, saying it was "an unexpectedly beautiful honor.
"I started this 18 years ago and didn't expect it to be as enjoyable as it was," he said, adding that he cherishes the stories and the smiles warmth of its customers over the years.
Gurberg added that he is now involved with the Montreal Art Center and Museum in Griffintown. The center became a museum last month.
"[Owner] Allan Diamond bought my seats and my projector, and he's going to show movies, and I'm going to help him with that," he explained. "We'll bring our clients there."