Cinema beyond entertainment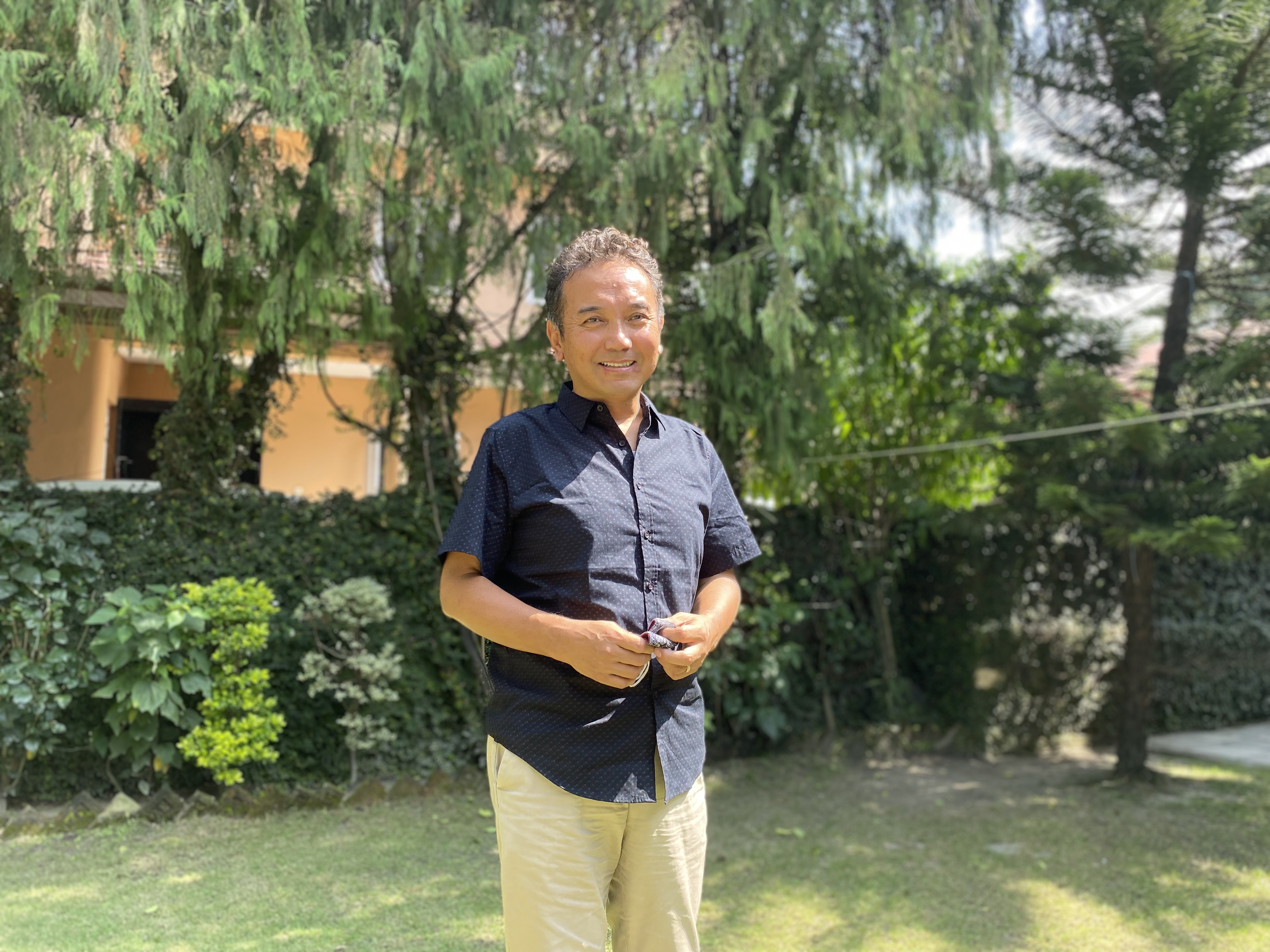 One of Nepal's most critically acclaimed filmmakers, Tsering Rhitar Sherpa, spent two and a half decades making films.
He made his debut as a documentary director in 1994, and his first feature film, 'Mukundo (Mask of Desire)', released in 2000, was Nepal's submission to the 73rd Academy Award for Best Foreign Language Film.
After years of oscillating between feature films and documentaries, in 2015 Sherpa created and directed 'Singha Durbar', a television series, thus broadening his cinematic horizons.
Sherpa has since oscillated between fiction and non-fiction cinema.
He spoke with Post Pinki sris rana on his cinematic journey, the challenges of the Nepalese cinematic landscape and the way forward. Excerpts:
Three decades ago, it was not common for people in your community to choose a career in film. What prompted you to get into the cinema?
Like all other children, I loved watching movies. But it was while taking literature classes during my undergraduate years that I really started to understand filmmaking as a serious art form and not just for entertainment. This interest led me to opt for cinema as the main subject for my master's degree.
You have made documentaries, feature films and, more recently, a television series. As a creator, how are these three genres different from each other?
I consider myself lucky to have the opportunity to explore different genres. But with every job I take on, I want to create content that I would love to see. While the three genres are all a form of visual media with characters, cohesive narratives, and their own gratification, each has a different manufacturing process.
Filming documentaries can be difficult compared to other genres because the narrative is never in your control. We have to be flexible and make a lot of decisions on the ground itself. And unlike other cinematic genres, the camera becomes part of the narrative in documentaries. In contrast, feature films are easier to make because it suffices to execute what is already written. But describing the story in a limited amount of time is definitely a challenge. Likewise, in TV series, say in about half an hour, we have to design the episode in such a way that we can present some interesting content without giving away too much. And that's a challenge in itself.
Your first feature film, 'Mukundo', was Nepal's Oscar bid. After such recognition, how pressured do you feel when making new feature films?
At festivals around the world, 'Mukundo' was well received and appreciated, but it did not perform well at the box office. Rather than making films that are different from others or from my own, my interest has always been to explore new things, and it's the challenges that come with that that kept me going. Even to this day, I am still anxious on the day of my movie's release. There is immense pressure to create something new, but that pressure has done me more good than harm.
How do you think the Nepalese film landscape has changed in your nearly three decades as a filmmaker?
In recent years, the film culture of Nepalese audiences has grown. This is because people now have more access to good content all over the world, thanks to OTT platforms like Netflix. This exhibition means that today's Nepalese audiences demand better films from Nepalese filmmakers. However, the narratives of the Nepalese films that are made have not changed much. I think the pressure to recoup the investment made for the film is one of the main reasons that similar scripts are still used today.
Twenty years ago, when I wanted to do 'Mukundo', it was funded by the Japanese channel NHK. "Mukundo" was relatively unconventional experimental cinema for the period in which it was made. The Nepalese government did not provide any funding at the time, and it still does not get involved today. If only the government took responsibility for proper funding, Nepalese filmmakers would not be limited to just selling stories.
The other major problem is the limited market. During the lockdown, when our industry was badly affected, I started uploading my movies to YouTube in the hopes of making some money. In India independent filmmakers can support themselves if the niche market is watching the movies because the market is quite large. But in Nepal, this is not the case. So, to move forward, the government here has to play a role. He should start recognizing the film as a work of art and start investing in it.
In many of your films, the topic is the way of life, culture and tradition of the Himalayan region, which is rarely portrayed in Nepal's traditional content creation scene. Since you are from the region, share with us the responsibility you feel for creating region-based content.
Of course, you feel very responsible for the way you portray the culture. When you bring in stories from your own experience, the content is more sincere and given the necessary depth. There were enough documentaries made by foreign filmmakers about Sherpa climbing in the mountains. But when we tell our own stories of our communities, we can easily disentangle minor issues that come with serious complexities. But sometimes we can also become defensive about our content because of our affiliation. We could also play the victim's card. This is why a filmmaker must learn to stay close and, at the same time, be objective.
It is common for documentary makers to make documentaries with a social impact. But even with your non-fiction content, you seem to be exploring social issues. Why is that?
For me, the fiction and non-fiction genres are very similar. To be a good filmmaker, whatever the genre, you have to have a social conscience. It is normal for people to see cinema as entertainment, but as filmmakers we have to take ethical considerations into account because this form of media has a monumental impact on people. Since I belong to the school of thought that sees cinema as a mixture of entertainment and social responsibility, my content always has a social message.
Director, screenwriter or film producer, which role do you prefer the most?
My main interest lies in directing and writing. A film producer is more of a constraint for me. I only take on the role of a producer when I come across good stories but can't find people willing to make financial investments. In such films, I end up being a producer so that the directors don't have to take care of everything themselves.