Cinema at Stroede to show 'Moonstuck' | Local News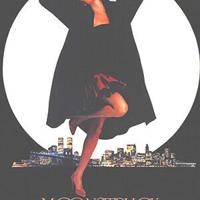 "Moonstruck," a 1987 romance for which Cher won the Academy Award for Best Actress, premieres at the Stroede Center for the Arts, 319 Wayne Ave., Defiance, on February 12 at 7:30 p.m.
The story concerns the Italian-American widow, Loretta (Cher) who accepts a marriage proposal from her stupid boyfriend, Johnny (Danny Aiello), and then finds herself falling in love with her younger brother, Ronny (Nicolas Cage). She tries to resist, but Ronny has no qualms aggressively pursuing her while Johnny is out of the country. As Loretta falls deeper in love, she learns that she's not the only one in her family with a secret romance. The film also features Olympia Dukakis, who won the Academy Award for Best Supporting Actress for her role in this film.
Cinema at Stroede is presented by the Defiance Community Cultural Council. The films are free and open to the public. Voluntary donations are accepted. The series allows the community to see classic films on the big screen as originally intended.
All events are subject to COVID guidelines. The DCCC recommends that moviegoers wear masks. For more information call 419-784-3401 or visit defiancearts.org. Doors open at 7 p.m.