Cinema Art Theater releases two films 'based on a true story'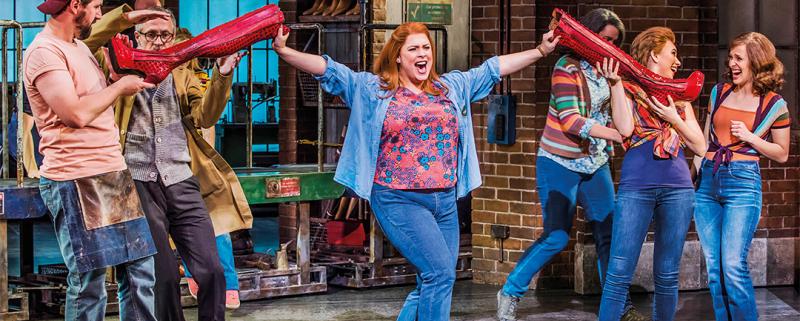 The Rehoboth Beach Film Society's Cinema Art Theater will present "Peace by Chocolate," beginning Friday, April 29. This inspiring and witty drama is based on the internationally acclaimed true story of the Hadhads, an immigrant family who achieved success through hard work.
After his father's chocolate factory is bombed, a charming young Syrian refugee struggles to settle into his new life in a small Canadian town, caught between pursuing his dream of becoming a doctor and preserving his chocolate heritage. his family.
A special presentation of the musical "Kinky Boots" will begin on Monday, May 2 at CAT. Captured live from the London scene (and mostly inspired by real events), it tells the story of budding young businessman Charlie Price.
For generations, the Price family has been making very reasonable and very conservative men's shoes. When Charlie inherits the struggling business, he turns to an unlikely new creative consultant to save it from impending bankruptcy: a sassy cross-dressing cabaret singer whose outrageous style and wild designs are a breath of fresh air in the stuffy old factory.
Admission for "Peace by Chocolate" is $8 for members and $11 for non-members. Tickets for the special "Kinky Boots" screenings are $18 for members, $20 for non-members, $15 for those with student ID and youth 15 and under. Customers can find complete screening information and purchase admission online at rehobothfilm.com. Available seats will be sold at the cinema from 30 minutes before each screening. The Cinema Art Theater is located at 17701 Dartmouth Drive, near Lewes.