BID will apply for a subsidy to help the cinema | Featured story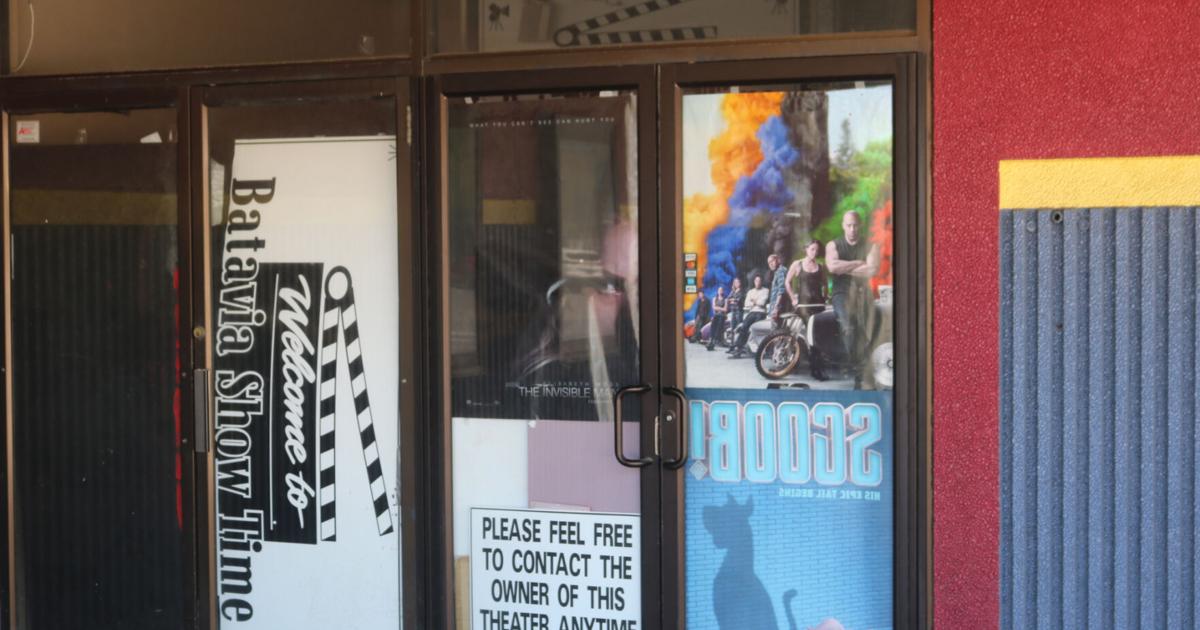 BATAVIA – The Batavia Business Improvement District will have the city's support in its grant application to help the Batavia Showtime Theater, 45 City Center, with a rehabilitation project.
Council members passed a resolution on Monday to approve BID's application for a New York Main Street Anchor grant application to help theater owner Ken Mistler.
"It is my understanding that the 45 City Center project will rehabilitate the theaters to provide movies and live music, as well as a balcony, food and bar inside," City Manager Rachael Tabelski told the board members in a memorandum. "Mr. Mistler is committed to creating a place where seniors can come during the day to watch new and classic movies and where families and adults can come to enjoy themselves as well.
The New York Main Street Grant Program is offered by the state's Office of Community Renewal. Tabelski said she was confident BID could successfully administer a Main Street Anchor grant on behalf of 45 City Center.
"This grant would really propel him to finalize the project," she said. "He's looking to take one of the theaters and keep it as a movie theatre, and the second venue to have more musicians, jazz and bands – not just local bands, but those that are brought in. He is also looking to add a food concession type bar and booth area. Tabelski said she was able to enter and tour the facility.
"…It would certainly help if he (Mistler) could get this grant through the New York Main Street program," she said. "You cannot access these grants without the support of your municipality.
Councilman Bob Bialkowski said he's excited about the project.
"I also visited the establishment. Mr. Mistler has one hell of a great idea and I think he's probably the first person here to ever come up with it," Bialkowski said. "He's going, from 1 to 4 p.m., to do events for seniors — not just Batavia seniors, different senior living neighborhoods like Rochester and Buffalo, where they can get on a bus and get off…"
Bialkowski said that usually a lot of seniors have nothing to do in the afternoon.
"Everything is either morning, noon or evening," he said. "That would be a great use of a single facility. I think he is on the right track. I would like to see this move forward myself.
Mistler said Tuesday that he hadn't built anything yet.
Also on Monday, the city council approved an agreement with the Batavia City School District for a second school resource officer position. Tabelski noted that in April the city renewed its contract with the school district for an existing school resource officer.
"However, the school district has expressed interest in adding an additional officer to the SRO program, where we would provide two officers," she said. "The school district will reimburse the city for 100% of officer salaries and benefits, including overtime hours actually worked. We remain responsible for providing a vehicle, uniform, training and equipment for these two people.
SROs would be in designated district buildings between September 1 and June 30 and will be on hand for school events and district meetings as needed. The city and school district want to work together to promote the safety of students, faculty, administrators and visitors to the district, the city said. There has been an officer in the district since 2019.
"The city and BCSD will continue to work together and provide two officers to encourage, develop, and foster communications and dialogue among students, the school community, and law enforcement," the resolution reads. The three-year agreement for the second officer will expire on June 30, 2025.